Board of Directors
The Board of Directors defines the guidelines and strategies that need to be implemented to defend the economic interests of Quebec owner-pharmacists.
The Board of Directors includes:
The President of the Board: elected every two (2) years, in accordance with the Procédure d'élection du Président et du président suppléant du Conseil d'administration (i.e. Procedure for the election of the President and Alternate President of the Board of Directors), during a special meeting held immediately prior to the first Board of Directors meeting which follows the Annual General Meeting;
Twelve administrators: owner-pharmacists representing all regions across Quebec, elected by members of their respective region and serving four-year terms. This mandate may be renewed three times, for a maximum of 12 years;
Three external administrators: selected among applicants by the regional administrators, they serve for a two-year term.
President
Benoit Morin
Owner-pharmacist in Montréal
Region 1
Laval, Lanaudière and Laurentides
Geneviève Charbonneau
Owner-pharmacist in Saint-Joseph-du_lac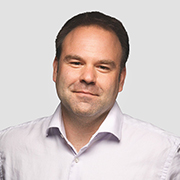 Vincent Landry
Owner-pharmacist in Laval
---
Region 2
Montérégie
Judith Choquette
Owner-pharmacist in Longueuil
Anne-Catherine McDuff
Owner-pharmacist in Brossard
---
Region 3
Montréal
Joseph Amiel
Owner-pharmacist in Montréal, Alternate President
Nabil Chikh
Owner-pharmacist in Montréal
Benoit Morin
Owner-pharmacist in Montréal
---
Region 4
Capitale-Nationale, Mauricie and Centre-du-Québec
Dominique Boivin
Owner-pharmacist in Quebec City
---
Region 5
Outaouais, Abitibi-Témiscamingue and Nord-du-Québec
Christian Viens
Owner-pharmacist in Amos
---
Region 6
Saguenay-Lac-St-Jean and Côte-Nord
David Lapierre
Owner-pharmacist in Chicoutimi
---
Region 7
Estrie and Chaudière-Appalaches
Marc-Denis Hubert
Owner-pharmacist in Sherbrooke
---
Region 8
Bas-Saint-Laurent and Gaspésie-Iles-de-la-Madeleine
Philippe Lépicier
Owner-pharmacist in Saint-Hubert-Rivière-Du-Loup
---
External administrators
Daniel Rocheleau
President Gestion Daniel Rocheleau
Roland Larochelle
Consultant - Governance and Business Management
Hugo D'Amours
Vice-President, Communications, Public Affairs and Sustainability Cascades inc.